About
Cairo Steps
Merges and combines traditional Egyptian and oriental grooves with modern jazz
improvisation, classical music and contemporary sounds. The music is influenced by spiritual
ethnic music as well as European music traditions and alternates between strong unison rhythms,
virtuoso solos and meditative soundscapes. The result is a unique music style and an exciting
blend of various cultures. The ensemble has played numerous concerts in Egypt , Kuwait , Abou Dhabi , Italy and Germany with musicians and artists from around the World performing in international festivals and live TV shows. In 2018, Cairo Steps was given the "German Jazz Award Gold" for their album "Flying Carpet" together with Quadro Nuevo.
Cairo Steps pursues the vision of crossing cultural, political and religious borders and building
bridges between the occident and the orient.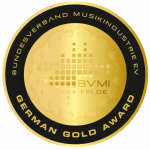 Orchestra Project at Cairo Opera House Dec 2019