With
Nubian Jazz Night Cairo Steps ensemble

Cairo Steps pursues the vision of crossing cultural, political and religious borders and building bridges between the occident and the orient. Founded in 2002 by the Egyptian Composer and Oud Player Basem Darwisch. Their music is also inspired by traditional Egyptian spiritual music. Cairo Steps merges and combines traditional Egyptian and oriental grooves with modern jazz and classics , using vocal inserts with old Arabic poems . it is a mix between improvisation, classical music and contemporary sounds. The music is influenced by spiritual ethnic music as well as European music traditions and alternates between strong unison rhythms, virtuoso solos and meditative soundscapes. The result is a unique music style and an exciting blend of various cultures.

Basem Darwisch – Oud


Rageed William – Duduk & Nay

Max Klaas – Percussions & or

Mo Zaki – Percussions

Stefan Hergenröder – Bass

Rami Attallah  – Piano

Wolfgang Wittemann  – soprano saxophone (optional)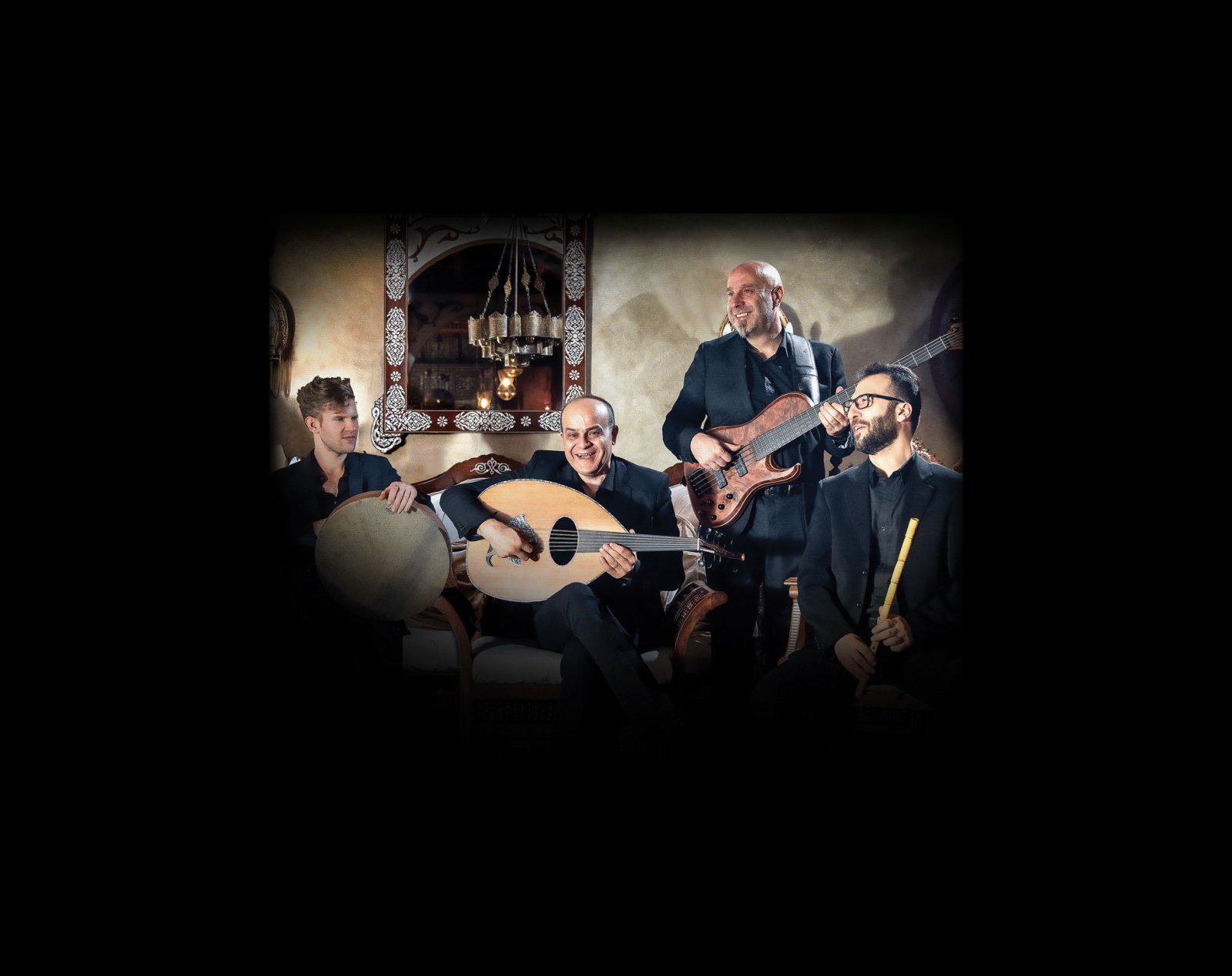 With

Flying Carpet
Quadro Nuevo meets Cairo Steps
An exotic, inspiring and sweeping sound experience. Music as a magic carpet, crossing all boundaries of time, politics and religion.
Two renowned bands – the ECHO-winning ensemble Quadro Nuevo and Cairo Steps, an international Sufi world music group – come together in an electrifying mix of classical Arabic music, oriental tango, hypnotic grooves, jazz and improvisation.The Flying Carpet project is, however, much more than the sum of its parts. Meditative sounds and powerfully harmonious passages create a compelling momentum that is impossible to resist. The magic carpet takes flight.
Driven between eastern and western winds, it floats through soundscapes as yet undiscovered. We are carried away: through the ground fog of trivial every day worries and concerns. Over all cultural and ideological boundaries. Above the deep trenches of seemingly irresolvable conflict. It was at a concert in the Alte Oper in Frankfurt that Quadro Nuevo and Cairo Steps first met. In their mutual enthusiasm, it was clear to all that this was a cross-genre project well worth continuing. And this dream has now come true!
After travelling together throughout Egypt and playing in the opera houses of Cairo, Alexandria and Damanhur in January 2017, the musicians released their joint album "Flying Carpet". ( German Jazz Award Gold 2018 )
About their concerts they say:
"Although we come from different cultural backgrounds, we stand together on stage with great respect for each other as friends. It is our vision to create with our music moments that can build a bridge between the Occident and the Orient. A magical ride together on the flying carpet! "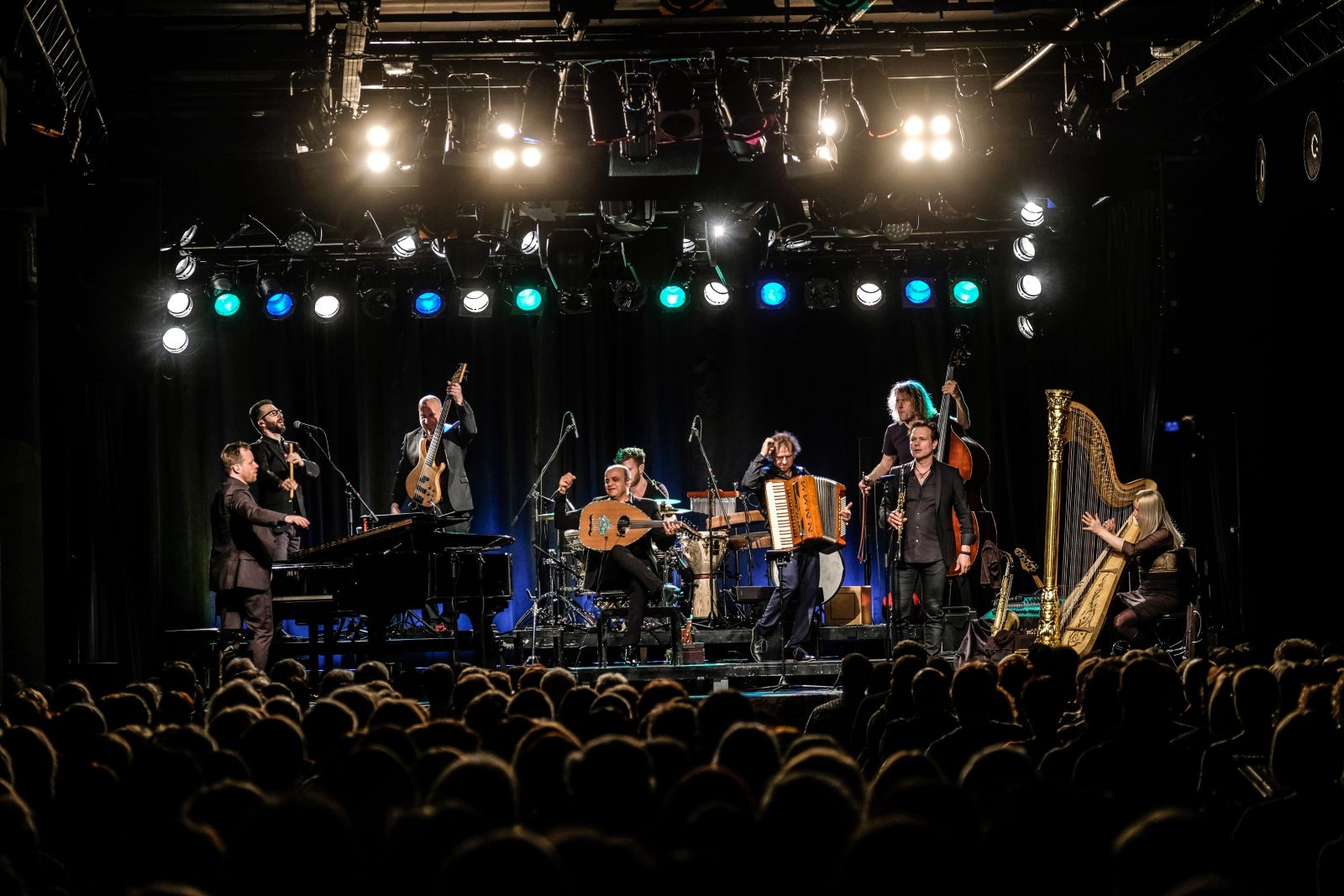 Orchestra Project
With
Nayer Nagui
Born in Alexandria, 1970. Joined the Alexandria Conservatoire, where he studied Piano under the Italian Prof. Herta Pappo. Furthered his Musical studies in Cairo, where he obtained the advanced certificate of the Royal Schools of Music, London, in Piano performing and Theory of Music, 1996. Studied conducting with Prof. Maestro Dominique Rouits at L'Ecole Normale de Musique de Paris where he obtained his diploma of conducting in 2001. His vast repertoire ranges from Symphonic, Opera, Oratorios and Ballet conducting to Musicals, and Light MusicHe wrote many compositions and arrangements for Choir, Orchestra and Soloists, performed in Egypt and in several International Festivals around the world, He is also a Musical Director of Disney's dubbing animation in Arabic language and former Artistic Director and Principal Conductor of Cairo Opera Orchestra , as well as sharing the baton with famous French Conductor Michel Piquemal in the yearly International Festival of "Coro de Tres Culturas" in Morocco and Spain.
With
HOH
HOH & Cairo Steps performing together in one concert . Expect a unique exquisite experience full of surprises
HOH band consists of 3 independent music icons in Egypt who belong to different bands, Hany Adel (Wust El-Balad), Ousso Lotfy (NaghamMasry) and Hany El Dakkak (MassarEgbari).
Cairo Steps merges and combines traditional Egyptian and oriental grooves with modern jazz improvisation, classical music and contemporary sounds. The music is influenced by spiritual ethnic music as well as European music traditions and alternates between strong unison rhythms, virtuoso solos and meditative soundscapes. The result is a unique music style and an exciting blend of various cultures.