EGYPTIAN – JAZZ – CLASSICAL – CROSSOVER – ORIENTAL
Cairo Steps merges and combines traditional Egyptian and oriental grooves with modern jazz improvisation, classical music and contemporary sounds. The music is influenced by spiritual ethnic music as well as European music traditions and alternates between strong unison rhythms, virtuoso solos and meditative soundscapes. The result is a unique music style and an exciting blend of various cultures.
Cairo Steps pursues the vision of crossing cultural, political and religious borders and building bridges between the occident and the orient. 
Oud (Founder, Composer and Producer)
He was granted the title "Ambassador of Egyptian music in Germany"and worked as a music consultant for film and television in Germany.
Basem is known for his own style including jazz harmonies, Arabo Nubian melodies and traditional rhythms with subtle improvisation. He is one of the most recommended Egyptian music experts in Europe with his long experience as an oud soloist and as a music producer & consultant. Basem worked for televisions, movies and dramas as Consultant and established together with the famous German pianist Matthias Frey the well-known band Cairo Steps.
Before Basem was a member of the Egyptian folklore musicians D'u Nil, Rayes Mitqāl El-Qinawī and the nubian band Salamat until 1990 and with Mohamed Mounir until 2003, the Egyptian band Rahalah and Sharqiat with the Grammy winner Fathy Salama. In addition, he has worked together with the well known Producers Hassan El Shafei, Amir Mahrous and the Star Maker Nasr Mahrous.
He worked with famous world and JAZZ musicians worldwide, performed Concerts together with David Orlowsky Trio , Guenther Baby Sommer , Sigune von Osten and with Quadro Nuevo performing at Alte Oper Frankfurt , Cairo Opera House .
He was chosen by the austrian conductor Robert Huber to co-operate with the German WDR Choir to perform with the WDR Radio Choir Cologne.
SEBASTIAN MÜLLER- SCHROBSDORFF
Sebastian Müller-Schrobsdorff is a German pianist, producer and musical director.
Having graduated from the University of Music and Performing Arts Stuttgart and the University of Music and Theatre Hamburg with a major in jazz piano, composition and conducting, he has toured extensively throughout Germany and Europe and has played numerous concerts around the world such as in the USA, in Canada, Taiwan, China, Thailand, Malaysia, Egypt and the United Arab Emirates.
He has won the "Vodafone Band Contest 2012", the award "Best Keyboardist" by the "German Rock & Pop Award" as well as the "Young Lions Jazz Award" and 1st prize at the international competition "Ovation 2004" in Montréal, Canada, for his original composition "Trip in Blue".
As a producer, composer and pianist he worked live and on TV for international brands such as Mercedes, Porsche, O2 or Ralph Lauren and also worked for the Egyptian superstar Mohamed Mounir on the single release "Ana Mennek Etaalemt" which reached the #1 single charts in Egypt in 12/2015.
Sebastian Müller-Schrobsdorff  worked as a piano consultant for Native Instruments and Galaxy Instruments and has performed concerts for the famous piano brand "Steinway & Sons" in Dubai.
Having worked with many international artists and ensembles in different genres such as classical, jazz, pop, rock, latin, electro and world music, Sebastian Müller-Schrobsdorff is known for his ability to fluently adapt to many different styles of music.
He joined Cairo Steps in 2014 as a pianist, arranger, conductor and producer.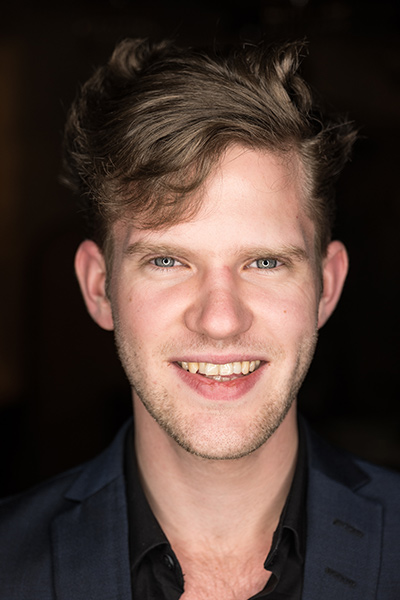 Max Klaas was born in NRW, Germany in 1993. He began taking drumming lessons, when he was six years old, but in 2005 he shifted to percussion and Rhani Krija became is teacher and music mentor.
His first television performance was in 2006 in German TV show called TV TOTAL.
At the age of 14, Max had joined the WDR Big Band for three concerts. In 2008 Max became youngest member of the National Jazz Orchestra and he and the Orchestra were awarded the WDR Jazz price. Many concerts to follow, including tours in India, Iraq, Russia, Italy, England, Poland, Austria…
In 2014 Max recorded for the german Hip Hop artist "Curse" and was on tour with the guitar duo "CARisMA" and joined Andrea Bocelli as supporting act on his tour.
In the same year Max did recordings for Cairo Steps and the new Album "Arabiskan" and became a member of the band.
In 2016 Max and the Band "Royal Street Orchestra" were awarded the german world music price "Ruth" and he began touring with the german pop artist "Sarah Connor".
In december 2016 Max is on the cover of the german drum magazine "Sticks".
Max has been appearing, touring and sharing the stage with:
 Sarah Connor, Heavytones (TVTOTAL), WDR Big Band, Curse, Mellow Mark, Henrik Freischlader, Quadro Nuevo, David Orlowsky Trio, Cairo Steps, Royal Street Orchestra…
Electric bass, upright bass & Chapman stick 
Stefan Hergenröder is a truly multitalented artist. He has gained international and national recognition as a bass player and he's one of the most known Chapman Stick players in Germany.
Stefan performes all around the globe with finest musicians and has been working for a long time with experienced musical organizations, and has toured through at least 26 different countries. You can listen to his talent on plenty CD productions all around the world.
Stefan performs with instruments from Human Base, Amplifiers and Cabinets from Aguilar.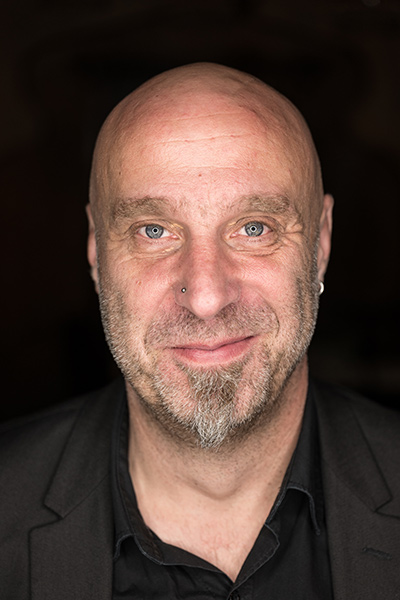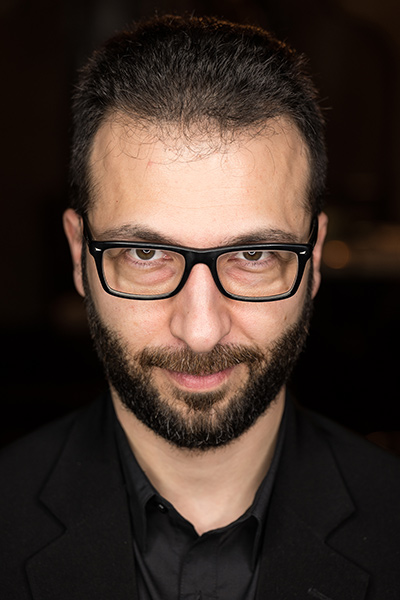 Born in Baghdad, Rageed studied oriental music at the Institute of Musical Studies in Baghdad (1993-1999) and was taught by famous pioneer teachers in Iraq.
He plays two of the oldest musical instruments:  the Nay (oriental flute) and the Duduk (Armenian double reed woodwind instrument).
He also plays keyboard and arranges Mmusic and has performed with the Philharmonic Orchestra in Germany as well as many other orchestras  around Germany and the Middle East and as played alongside famous artists.
He has performed in front of many ministers and VIPs and has also participated in the most important festivals around Europe, the Middle East and the USA.
Wolfgang Wittemann:  Soprano Saxophone
Jan Boshra: Cello (Egyptian Team Leader)
Ragy Kamal: Kanoun
Emad Azmy: Violin
Shereen Azmy: Violin
Hany Al Sawaf: Tabla, Req & Duff
Mafdy Thabet: Sound Engineer